Hire the best web design agency in San Francisco, CA, for your website project. A list of the top web design companies and web designers from San Francisco, San Jose, and the Bay Area.

Last Updated: November 8, 2022
A high-quality website is just as crucial to your startup's success as your digital product's user experience and functionality. In 2022, a web design agency that builds good-looking sites won't survive. Nowadays, it's all about conversion, optimization, and responsive web design. Good websites are robust digital marketing tools that create a positive first impression, help earn trust, and make selling your mobile applications or service a breeze.
There is plenty of web designers and web design firms in San Francisco and Silicon Valley, but finding a digital agency that's still affordable and can deliver world-class results is challenging, like everything else in San Francisco, CA.
I sifted through hundreds of creative agencies to create this list of hand-picked web design firms local to San Francisco and the Bay Area to help you with research for your next website redesign project.
---
Top Web Design Agencies in San Francisco — November 2022 Ratings:
Clay is a top web design agency in San Francisco, CA, that designs and builds marketing websites for large tech companies and VC-funded startups.
Top Clients: Slack, Facebook, Google, Amazon, Cisco
Startups: Zenefits, Coinbase, Clearbit, Credit Karma
---
Huge is a global creative agency and web design company with 13 offices worldwide that does everything from digital marketing to web development. Their San Francisco Bay Area HQ is in Oakland, CA.
Top Clients: Google, Gucci, LG, Nike, Lenovo, UPS
Startups: N/A
---
Character is a branding, creative, and web design company with San Francisco and New York offices. They focus on visual identity and web design.
Top Clients: Facebook, Netflix, Instagram, Oculus, Palm
Startups: Doordash, Molekule, Spin, Tonal, Rothy's
---
Method is a creative agency and web design firm with offices in London, New York, and San Jose, CA. As a full-service digital agency, they create websites, digital products, services, and brand identities.
---
Butchershop is a boutique creative agency & web development firm based in San Francisco, CA that builds websites, identities, and digital experiences.
Top Clients: Uber, Facebook, Nike, Okta, Zuora
Startups: Buzzcut, Good Eggs, Streamlio, Neurotrack, Serif
---
Why is great web design important?
It's common knowledge across all industries that having a web presence is essential if you run a business. Social networks play a vital role in this presence — applications like Twitter and Instagram help promote and circulate information without the costly investment traditional advertising methods require. Yet some up-and-coming businesses are taking this social media-centric approach too far, and their businesses are suffering the consequences. They're starting to question whether having a new website is worth it. Some businesses use minimalistic, one-page sites — a "landing page" — with only a few pieces of essential information instead of a fully designed website.
But don't let this trend fool you — it's a mistake! Minimalism as an aesthetic is good, but rejecting the importance of a website for the business is not. An excellent, professionally designed website is critical to any business's larger web presence and overall business strategy. The reason is — a well-designed website has proven to convert web visitors into long-term, loyal, repeat customers.
First and foremost, good, responsive web design is about more than just nice images and color palettes — it's about curating visitors' experience. This is called the user experience, or UX for short, and its creation is called UX design. This aspect of website design considers the particular wants and needs of your target audience and your company's overall vision and incorporates them into the design strategy. How a company wants to be understood by those who interact with the website informs how user experience design is done.
User interface design is the more technical aspect of the user experience design — it is how the detailed mechanics of the user interface are put together. When UX and UI design are executed well on a website, users will be far more likely to return to the site. The simple reason why is their experience will be curated to meet their reason for visiting the site in the first place. The overall goal of any business's web presence and web strategy is to convert visitors into customers.
Good, professional custom web design also provides web visitors with a range of emotions. For one, if a website's usability is designed well, and a visitor is able to swiftly and easily find what they're looking for, then their emotional response to the site will be positive. This simple, positive emotional association has been proven to help convert visitors into customers. Therefore, the purpose of a website is not only to provide information but also to have a visitor's first interaction with your business be a wholly positive one that will make them want to return. Unlike social media, where the application itself mediates a visitor's experience with your business, a website is more intimate and provides the user agency to explore on their own terms. Having a well-designed website is critical to increasing customer conversions and helping your business grow.
---
FAQ: Finding a Web Design agency in San Francisco, ca
A list of common questions asked by clients when hiring a San Francisco or Silicon Valley-based web design company or creative agency.
Q: How much does a website cost in 2022?
A: The most crucial aspect of any modern business is a professional website representing your brand accurately. According to research, a website can help business owners boost their revenue by about 45%. Either way, when it comes to getting a site, people are often confused about how much it should cost. Should you build it yourself, or should you invest thousands of dollars in it by hiring a digital agency? We won't spend time on DIY site-building platforms because this is not a good option for a professional website. So, let's try and clarify this crucial matter.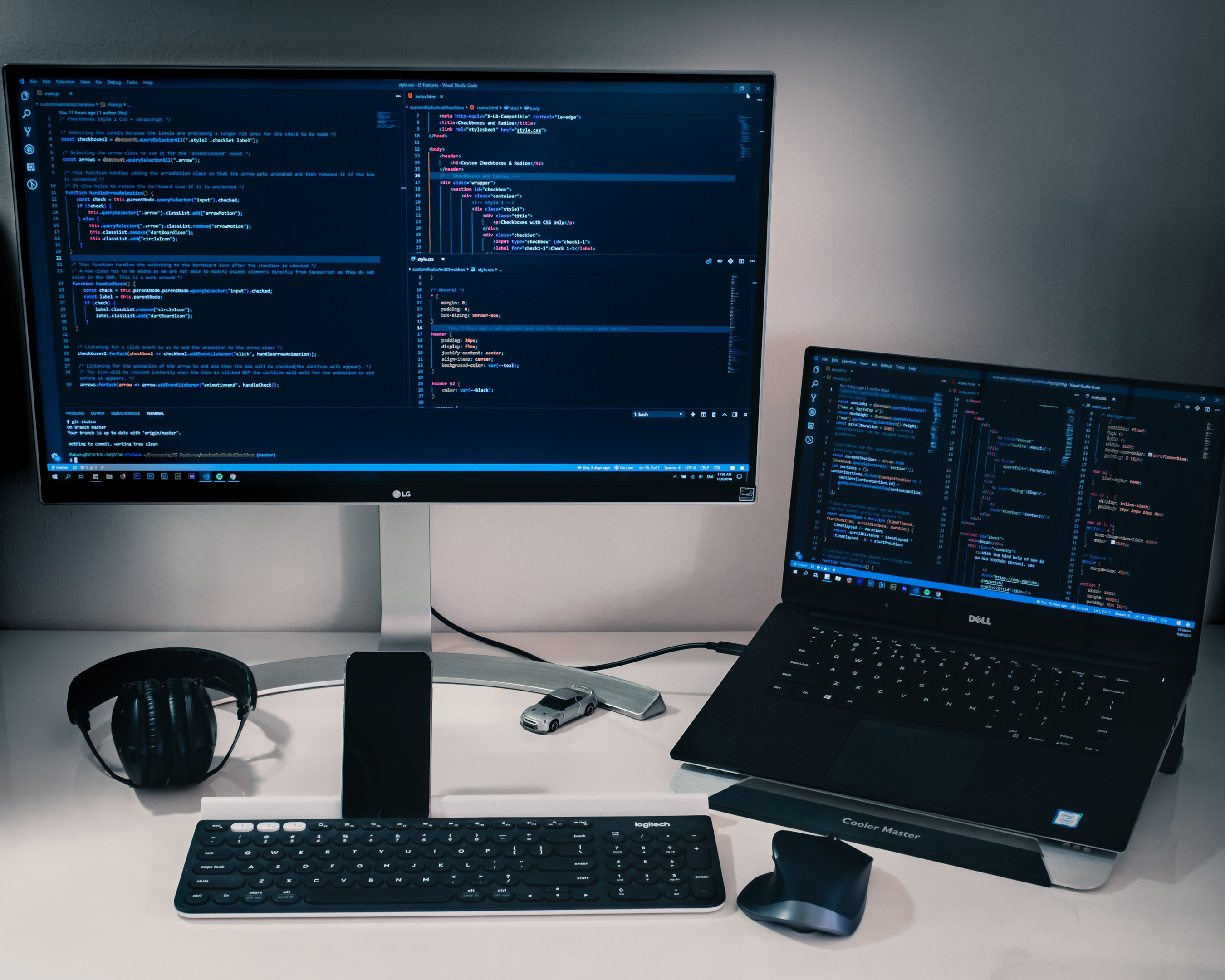 Offshore website design firms. Hiring an offshore website design firm is one of the cheapest ways, with costs ranging from $6 to $70 per hour if you hire someone from India, Eastern Europe, or Latin America. One thing about offshore options is that you always have to be on the lookout, ensuring you're getting the quality results and service you expect. A regular website with 3–5 pages would cost between $15,000 and $20,000. Therefore, if your site needs more pages and is more advanced, you will have to dedicate between $45,000 to $60,000.
Creative agencies based in the US and Western Europe. Hiring a Western creative company to build your website would cost from $150 to $300 per hour, with creative agencies from Los Angeles, New York City, and San Francisco having the highest price points. With those hourly rates, even a simple site would typically cost at least $100,000. And, depending on the complexity of its design and web development, this number could quickly soar to $1 million and beyond.
Q: How much do web design firms and creative agencies based in San Francisco, CA, charge for their services?
A: If you start googling website design costs, you will estimate about $5,000 when hiring a freelance web designer and about $25,000 to $40,000 when hiring professional web design consulting services. Although these numbers correspond to the data regarding offshore digital agencies from Eastern Europe and India (with India having lower prices), when it comes to companies in the United States and the San Francisco Bay Area, in particular, the costs are significantly higher.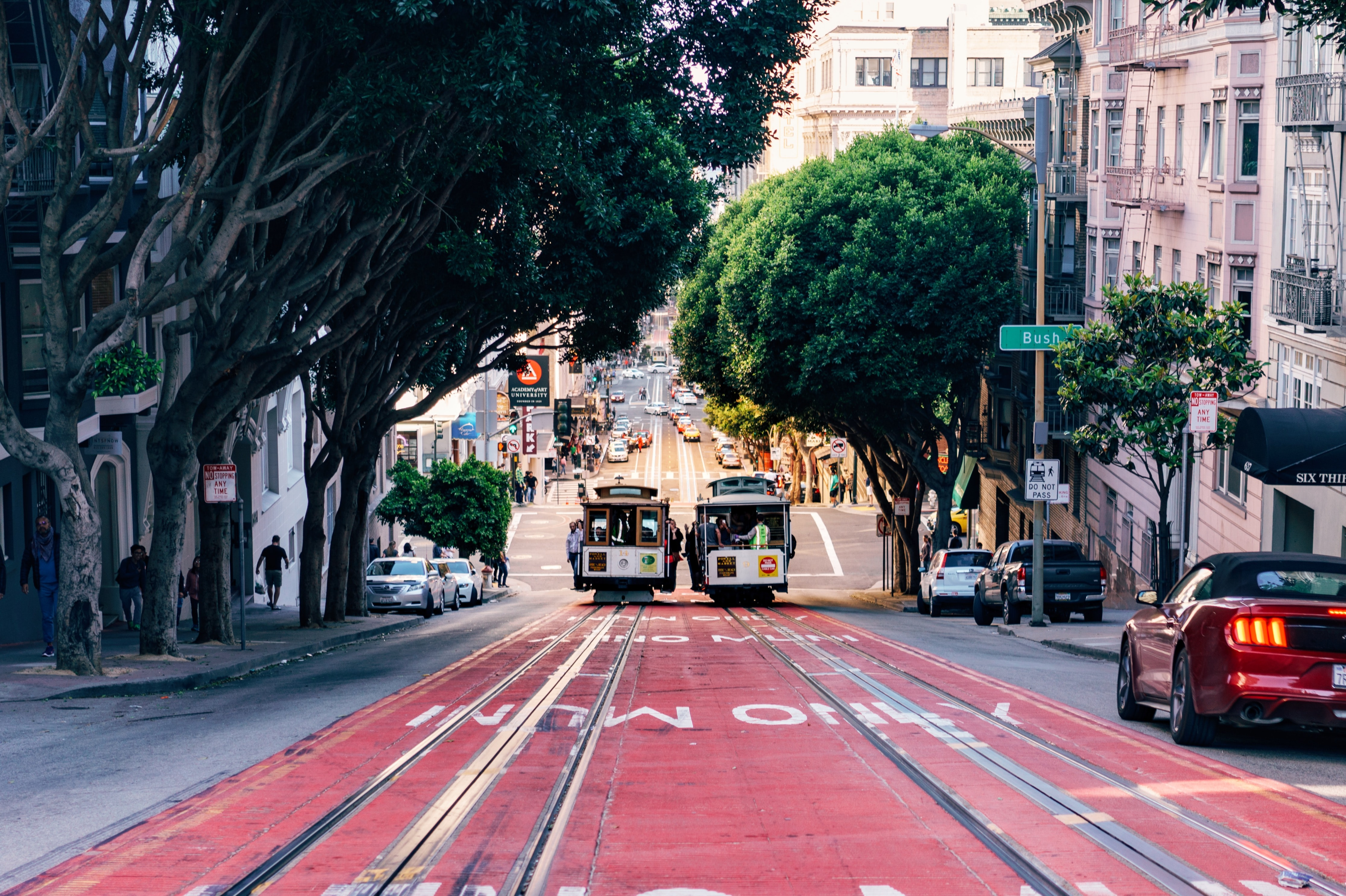 Life in San Francisco, CA, is one of the most expensive things in the world today. Add that to the fact that local design companies want to get their hands on the top web designers worldwide, whose annual salary can make it to almost $0.5 million a year, and there you have it — some of the highest web design costs in the industry. Hiring a creative agency could cost as much as buying a house, if not more.
This often leads to misunderstandings between San Francisco web design companies and startups, who don't expect to get a $400,000-$500,000 bill for their site after reading a couple of articles about paying no more than $50,000 for a high-quality website. But, even so, working with a website design company based in San Francisco, CA, is a very reasonable thing to do since these agencies have an incredible grasp of local nuances and industry subtleties like no other company in the world.
Q: How long does it take to create a website?
A: In short, it depends on a wide range of factors. But let's take a look at creating a relatively simple website. It has several pages, including the home page, about page, product page, contacts, careers, and maybe a few other simple pages. Let's pretend you are hiring web design services for this task.
First, you will need to provide a digital agency in San Francisco, CA, with a design brief that includes all the details, including the project goals and objectives, design references, and metrics. They will consider and study them carefully and then create an action plan you will need to approve. This process is called project discovery and typically takes up to 2 weeks.
After that, the agency will start designing and building the site, which usually takes 8–10 weeks. You will go through several website mockups at this stage, making adjustments and adding things (or removing them). Once approved, the agency's web development team will create HTML/CSS for all designed pages and set up a CMS of your choice.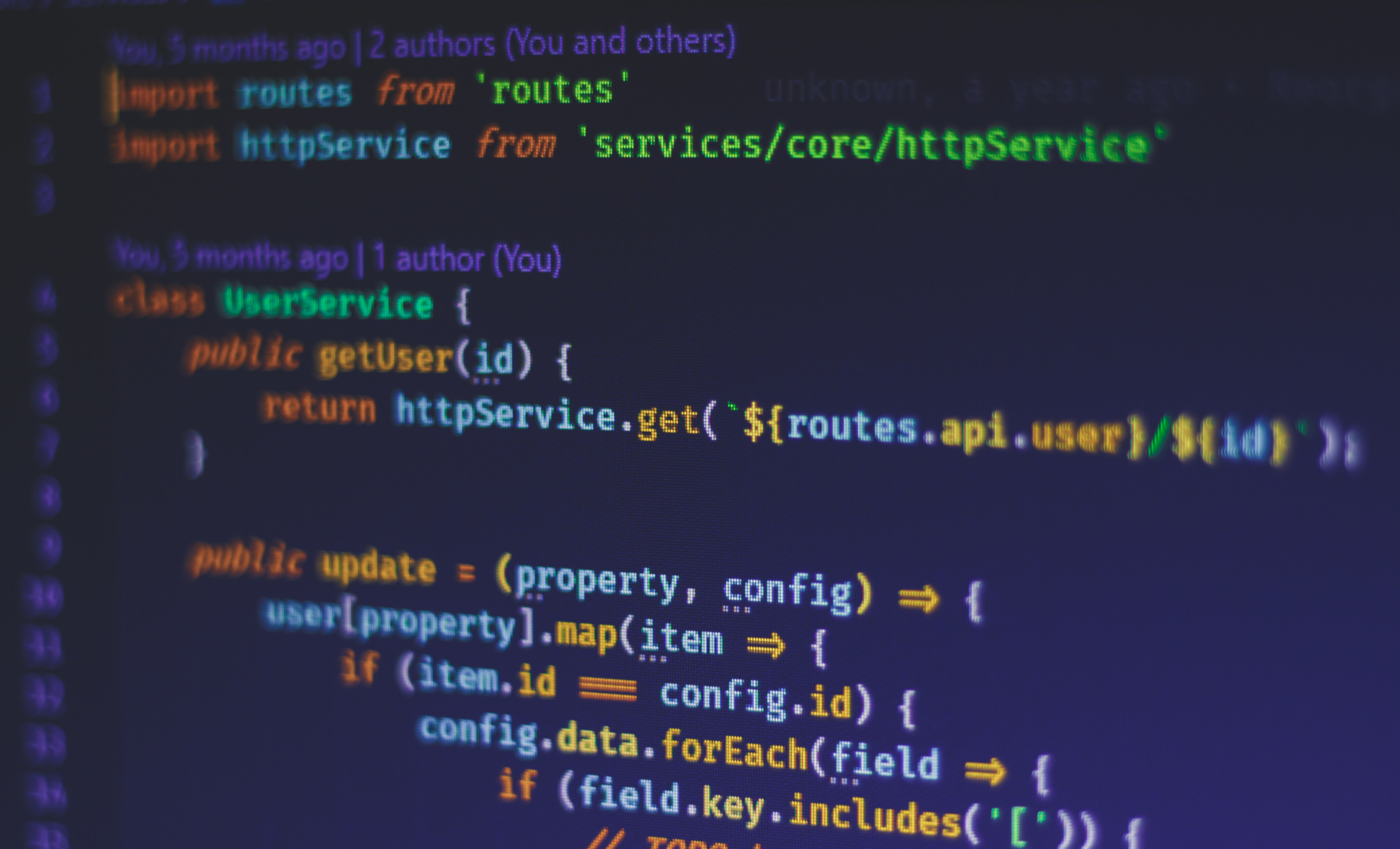 At the next stage of website creation, you will go through final revisions along with the digital agency team and ultimately launch the site. This period typically takes up to 2 weeks. Of course, the phases mentioned above can be shorter or longer. Depending on the complexity of the website, it may take up to 4 months, which is 16 weeks. At times, it may take even longer than that.
Q: What is the web design process?
A: It's relatively easy to tell if a web design agency is competent. You just have to look at its web design process. The digital marketing agencies that are located at the top of the food chain tend to work as one team with their clients. They are also very transparent about all of their actions when working on a project. To make it clear, a typical web design process usually consists of the following steps:
Discovery. Any reputable web design company in San Francisco, CA, starts a project with a series of workshops with the client to get a proper understanding of their goals, determine their target audience, transfer knowledge, audit their current website (if there's one), and get all the project requirements in place. A creative agency often lets their user researchers interview clients' clientele to get a clearer idea of their needs and wants;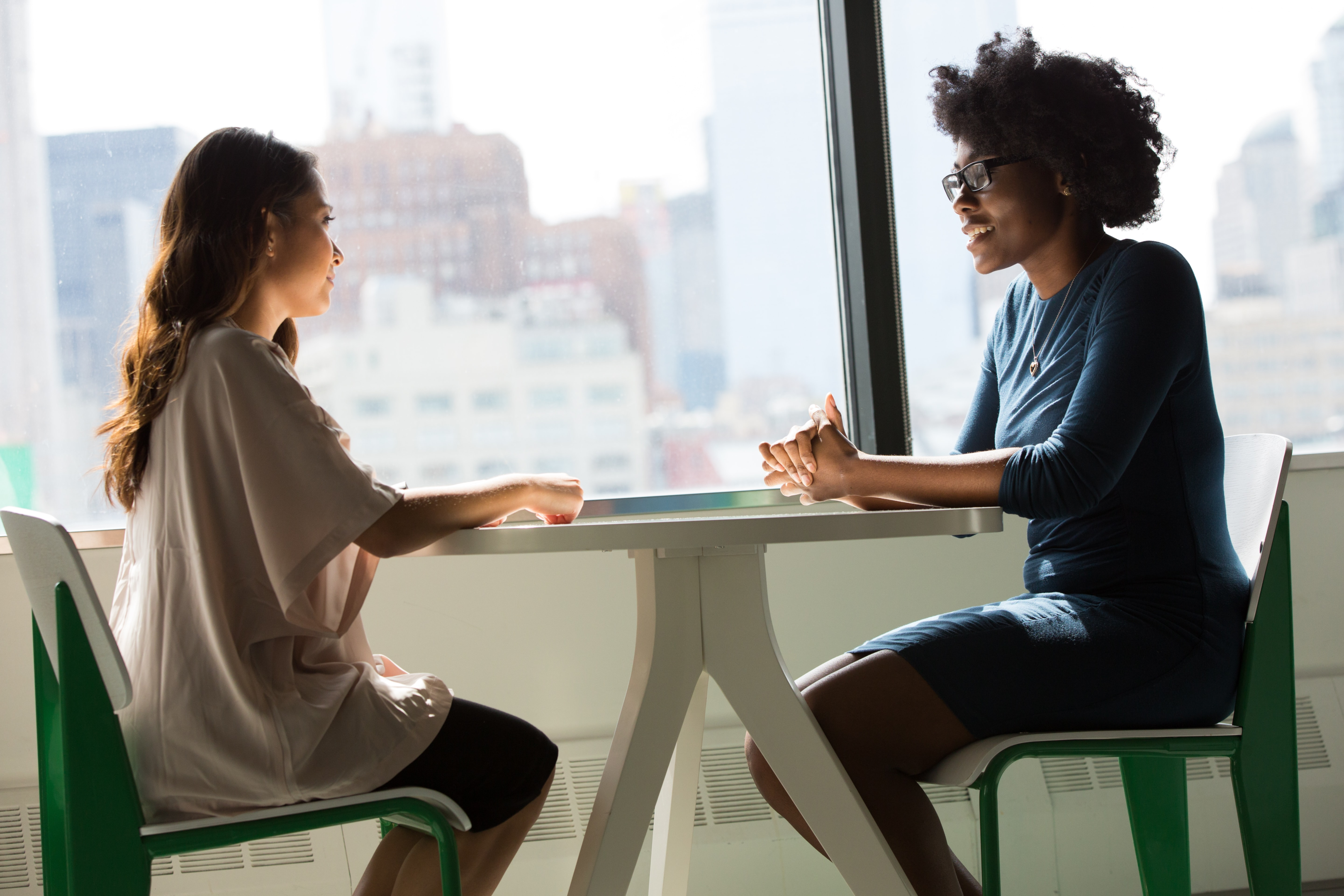 Research. This stage normally involves an in-depth analysis of competitors' websites and overall industry research, and current design trends. This is when a web design firm in San Francisco, CA, generates extensive reports that include best practices, their suggestions, and mood boards for design inspiration;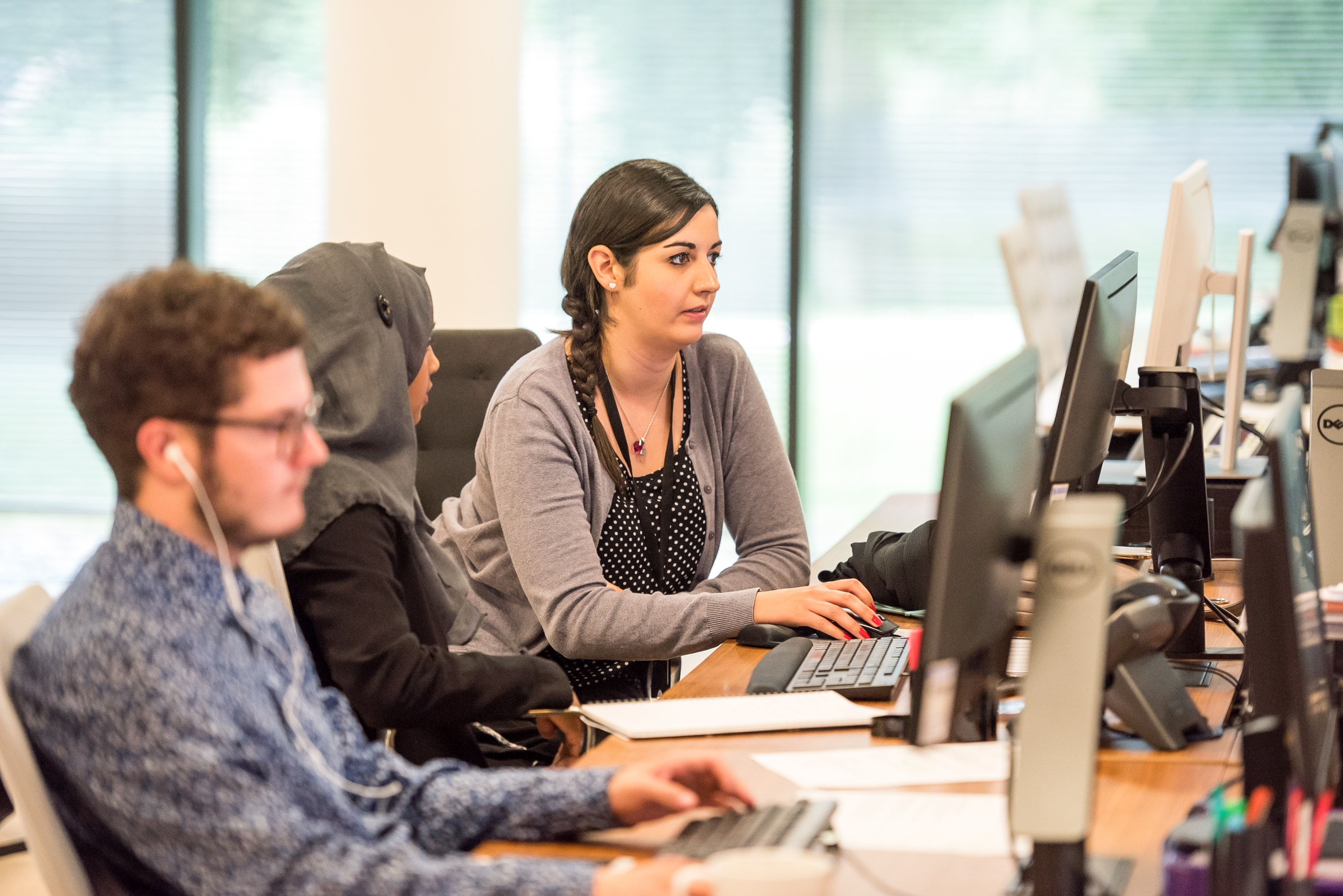 Wireframing and User Experience (UX) Design. In 2022, a good web designer must primarily be a brilliant UX designer. Any creative agency has at least one usability specialist on staff. Today's responsive websites have user experience as the main focus rather than just visual representation. Considering this fact, a web design service you hire should create a sitemap and a customer journey map to define the navigation and information architecture. After that, the website design team will usually develop wireframes for each page to identify the content structure and key layouts. Some design companies in San Francisco, CA, will test the website wireframes on real users, so they can get a clearer perspective on how users are going to act before they go too deep into the design process;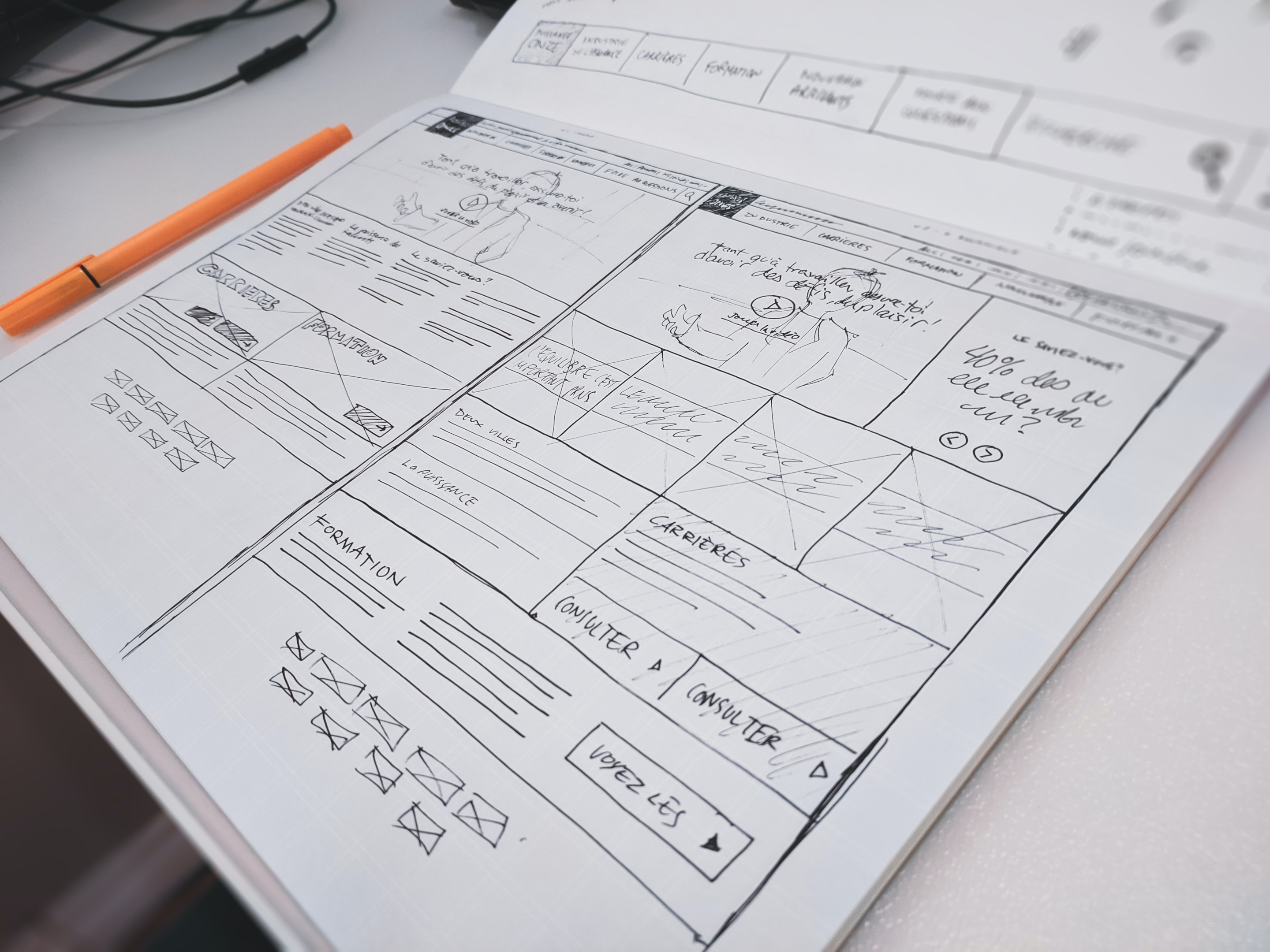 Visual Design Concept. Although the previous phase is focused on user interactions and experience, this stage of the web design process is entirely about aesthetics. At this point, design agencies look into several directions in terms of the website's appearance based on your brand identity and their research data. Some agencies in San Francisco, CA, also show their concepts to their client's audience to see which one resonates best with them;
Design Production. As soon as the wireframes and visual design concepts are completed, digital agencies head into the design production phase. This is when the website design company creates final animations, illustrations, design mockups, and responsive web design mockups to get the web development going;
Copywriting and Content Creation. The creation of quality content is as crucial for a successful website as great design solutions. If you want to get the best content and copywriting possible, you must understand what you want your site to communicate to your audience precisely. A creative agency will spend time discussing the ideas and solutions with you before getting a hold of creating the final copy for your website;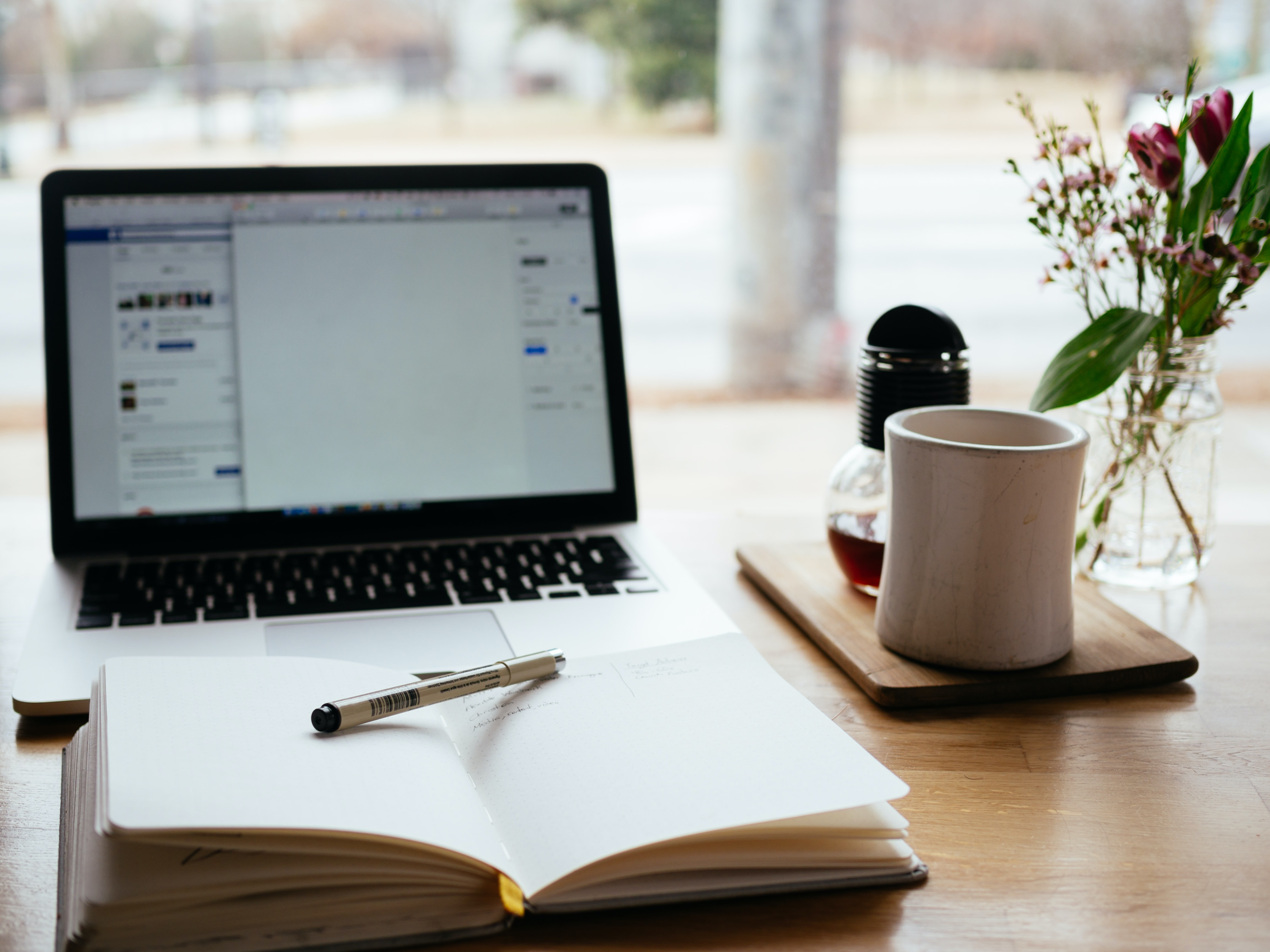 Development. First and foremost, web developers will take all the designs created and then convert them to CSS, HTML, and JS code. You may want to add something new to your site or manage pages that already exist without getting any assistance. In this case, you will need to implement a content management system (CMS) for your website.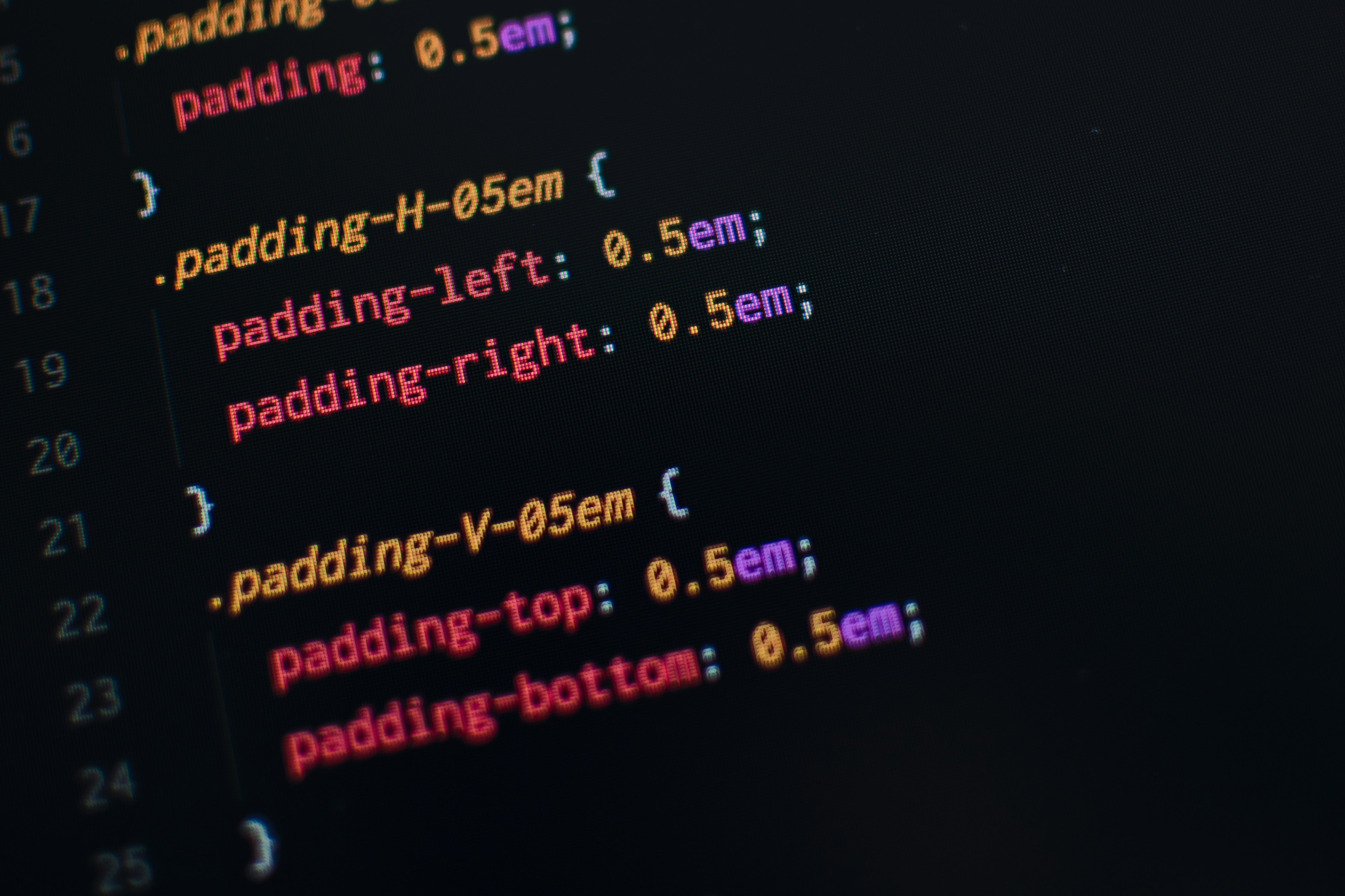 However, since this article is about web design and digital agencies, we will not take a detailed look at the web development phase. Either way, any full-service web design agency in San Francisco, CA, will ensure that all the design concepts and solutions are implemented according to the approved designs.
Q: How to look for reputable San Francisco, CA, web design agencies on the web?
A: Because web design is one of the most prolific digital design areas, finding trusted digital marketing specialists and companies in various communities will be no issue. Also, look among award winners and nominees particularly. There are also websites, such as Behance and Dribbble, primarily databases comprising the world's top freelance designers and digital agencies and their current portfolios.
Top web design companies and creative agencies from San Francisco and Silicon Valley also tend to submit their best projects to various web design awards, as they want to gain recognition within the industry. Among other awards, look through Awwwards, CSSDA, International Digital Emmy Awards, The FWA, and Webby Awards.